Community
'Trolley Talk' – encouraging communication skills in the under 5s with a 'seek and find' challenge at the Radstock store.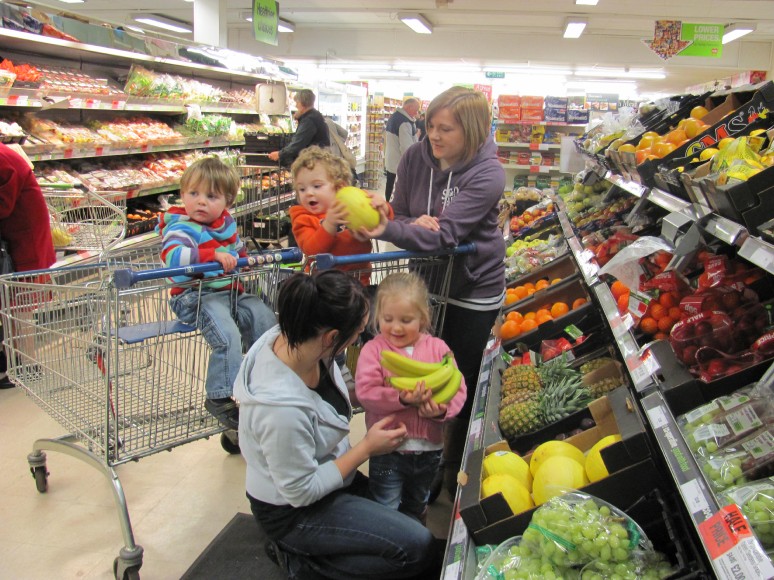 As 'social responsibility' and 'concern for the community' are amongst our core values and principles, we are committed to supporting organisations, groups, individuals and causes within our trading areas.
Examples of how we do this are listed below:
Education
We provide work experience and work placements for students at local schools, colleges and universities
We deliver training in CV writing and interview techniques and skills
We support business initiatives and ideas based around the curriculum
We have supported students with overseas charity assignments
Fairtrade & local Suppliers
We promote local Fairtrade initiatives and events
We support and promote local growers, producers and suppliers
Community projects
We provide both financial support and resources to the Britain in Bloom local entries
We provide financial donations to causes, charitable groups and community events within our trading areas
We have supported groups who focus on helping individuals with learning difficulties and disability to maintain independent living
We support activities and groups which work to preserve local heritage and history
We launched a 'donate a can' initiative to collect food donations for the homeless and/or needy
We have assisted with the reparation of young offenders
Fundraising
Our colleagues participate in many fund-raising activities providing financial support to local and national charities e.g. Children in Need, Help for Heroes, The Poppy Appeal, MacMillan Cancer Research, The Royal United Hospital Cancer Care Unit and many more.
Environmental
We consider, and where possible, implement energy saving and green alternative solutions as part of the our store development programme
We have reduced the usage of metered water at our farm through excavation of a lake fed from a natural spring water source
Colleagues at the Fosseway store supporting Comic Relief 2013.