Working for Radstock Co-op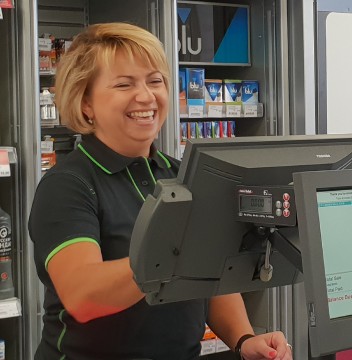 We want our colleagues to feel a sense of pride in belonging to our family. Our colleagues genuinely believe that we make a difference to the communities in which we operate and it is through forming strong links with our neighbours, community services and groups that we can support and contribute to local life. We currently have a workforce of over 400 people from school age to the over 75s! All of them playing their individual parts which helps to continue our success.
Our vision:
'We aim to be the best community retailer, growing the business for the future, considering co-operative principles in everything we do'.
So when we are looking to recruit new colleagues into the business we are seeking individuals who:
Want to perform their duties to the highest possible standard
Can deliver exceptional customer service
Are keen to develop good community relations
Are eager to grow and develop their skills and knowledge
Behave in a manner that embraces team-working, respects individual's beliefs and supports our ethical retailing principles.

The Role of the Customer Service Assistant (CSA)

The role of the CSA can be very varied with duties ranging from stock replenishment and till operator to merchandising and complaint handling. One day you could be serving in the coffee shop and the next you may be checking the temperatures of the chilled units and freezers. Of course, much depends on your working days and hours as to what duties you may perform on a regular basis. But to ensure that we can deliver the best service to our customers at all times, we aim to train our CSAs in the full range of duties as shown in the attached job description.

Click here for CSA Job Description

The Role of the Supervisor

Some of our CSA colleagues go on to become supervisors. This involves taking responsibility for additional duties such as scheduling of staff rotas, ordering of goods, monitoring standards to ensure compliance and quality and training of colleagues.
For information about GDPR and your application, Click Here.