Congratulations to Heather and Lisa, two of our colleagues who have reached the 25-year service milestone!
We'd like to take this opportunity to thank you for all your hard work, dedication, and loyalty over the past 25 years. It's a fantastic achievement! We're so honored to have you both as part of Radstock Co-operative Society.
Don Morris, CEO of Radstock Co-operative Society, and Graham Jefferey, President of the Board of Directors presented Heather with her 25-year service award.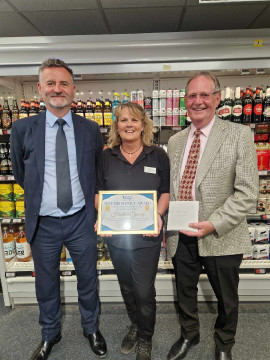 Our CEO, Don Morris & Finance & IT Manager, Gemma Stock presented Lisa with hers.