Re-launch of Coleford
Co-operative Society
Continuing with Radstock Co-operative Society's store development plans. We have been making significant improvements to our Coleford Store over the last few weeks.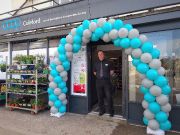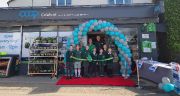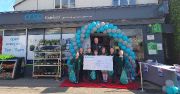 "The Society decided to rebrand our local store in Coleford using the international co-op marque and we are delighted with the result.
The branding is bright, aesthetically pleasing with an undeniable modern feel.
The Co-op Coleford is a pilot store for us using the international marque and we will be keen to gauge the opinions of our local members and customers as to whether they like it.
Radstock Co-operative Society has served the local area for over 150 years and it is essential we continue to demonstrate that we are a truly local, independent business whilst ensuring everyone recognises we are part of a much wider international co-operative movement", CEO, Don Morris.
As a thank you to the local community, for their continued support of our Coleford Store, we provided Dividend Card Members with a 10% discount on their first shop in the new-look store.
Pupils from the nearby Bishop Henderson School were invited to carry out the official 'cutting-of the-ribbon' duty to formally declare the store open for business on Thursday 12th May 2022.
Coleford's Store Manager Graham Perry presented a cheque of £150 to the school on behalf of Radstock Co-operative Society to mark the continued successes of our relationship with the local community.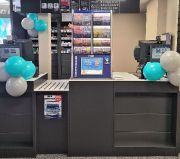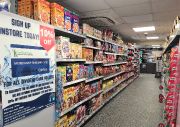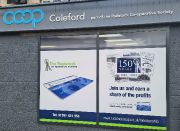 We have also introduced additional services & product ranges to complement the already excellent food & non-food customer offering. We are extremely excited to share this with the local community.