Radstock Co-operative Society is delighted to announce the opening of its new store in Watchet!
The opening took place on Friday 10th March at 9am, with members of the local council and other dignitaries in attendance. The store was also attended by representatives from Watchets Coastal Community, Watchet & Area Chamber of Commerce, Environment & Tourism, as well as members of the local community.
Pupils from the local primary school Knights Templar were invited to 'cut the ribbon' at the historic event. Watchet's store manager Linda presented the school with a £150.00 cheque to mark the beginning of the Society's work with the local community.
David Milton formally declared the store open for business as part of his official duties as Watchet Town Crier.
As a welcome to Radstock Co-operative Society for the local community on the day of the store opening, a 10% discount was provided to all those who signed up to become a member of the Society. The first 50 to sign up also received a delicious cupcake from the local Glenmore Bakery & a Radstock Co-operative Society Goodie Bag. Those who visited the store on Friday also had the chance to sample an array of tasters from Proper Cornish, Country Choice & Bobby's Food.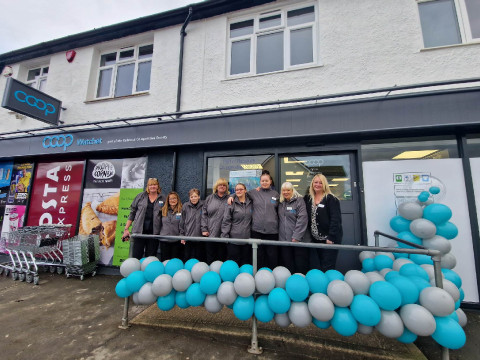 The store is the second of the Society's to launch with the international Co-op marque. 'Radstock Co-operative Society has served the Southwest area for over 150 years and it is essential we continue to demonstrate that we are a truly local independent business whilst ensuring everyone recognises we are part of a much wider international co-operative movement,' said Don Morris CEO of Radstock Co-operative Society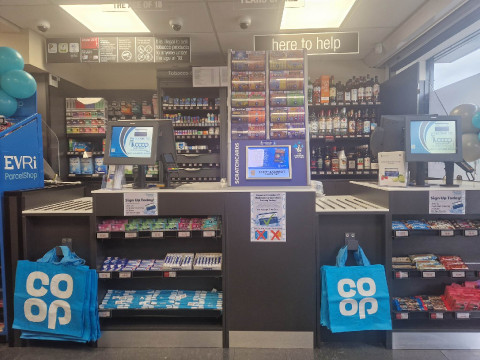 The new store boasts electronic self-edge labels and energy saving fridges - technology that will serve our customers well into the future. We have also introduced additional services such as Evri and an ATM machine. Along with expanding the product range the store now includes a Costa machine, Hot Food to Go & an In Store Bakery. We are excited to share that a F'real Machine & Self Service Till will be available in store shortly. We are also pleased to be supporting local suppliers such as M&Ms sandwiches, Proper Cornish & Thatcher's Cider.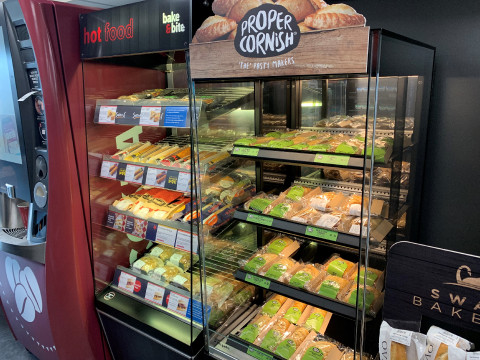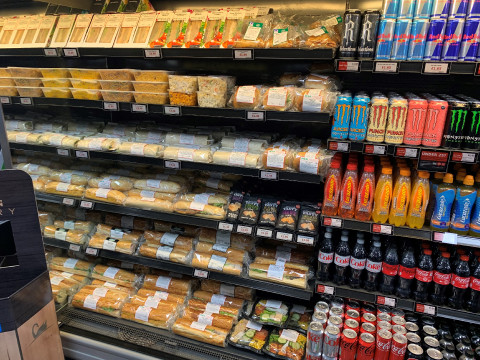 As a locally owned and locally managed retail co-operative we are proud to be serving the Watchet Community.